Walla Walla Song Lyrics is from the movie pagalpanti. This is latest song sung by Nakash Aziz, Neeti Mohan and Nayeem shah. Walla Walla song lyrics are written by Arafat Mehmood while music is given by Nayeem-Shabir.
Also read: Tu Hi Yaar Mera Song Lyrics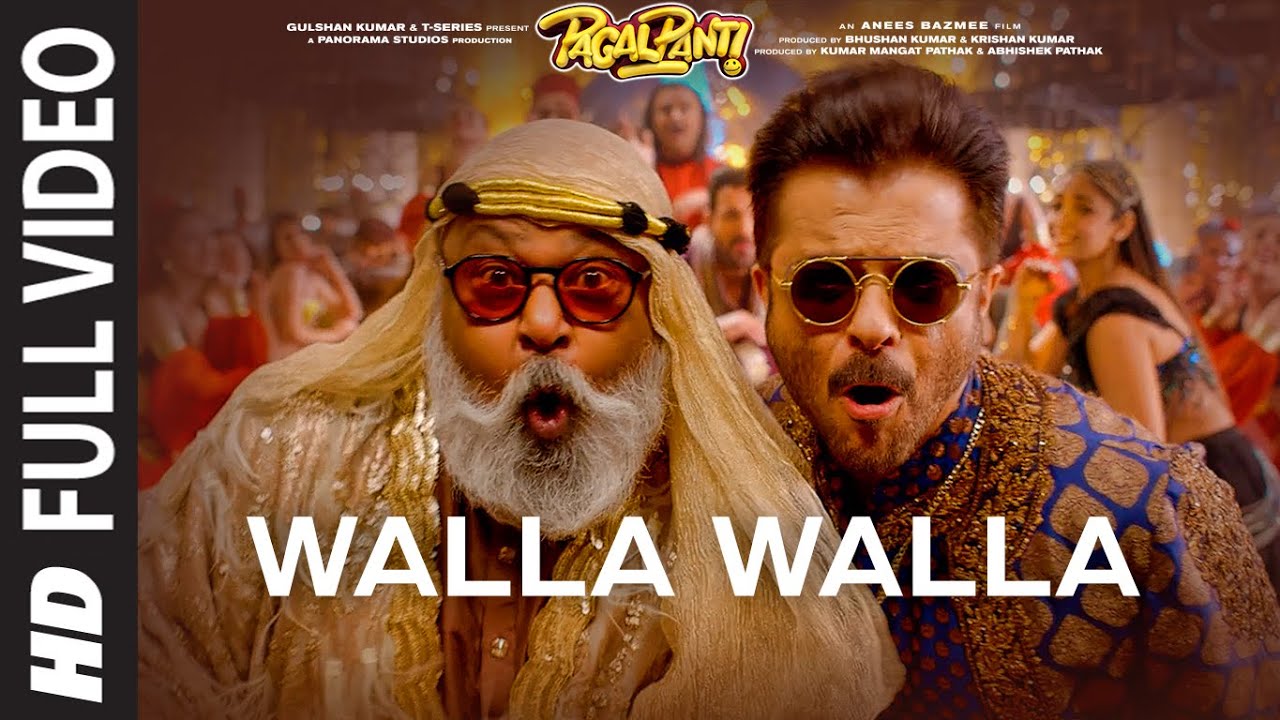 Song Credits
Song – Walla Walla
Singers – Nakash Aziz , Neeti Mohan and Nayeem shah
Music – Nayeem-Shabir
Lyrics – Arafat Mehmood
Music Produced by Aditya Dev
Mix & Master – Aditya Dev
Live Rhythm & Percussions – Nitin Shankar
Backing Vocals -Saloni Desai, Vaishnavi Shriram, Rajanka, Vastvik Roy, Shubham Muyal, Vaibhav
Vocals Recorded at T-Series Studios by Surajit Ghosh Majumdar
Music Label – T-Series
Walla Walla Song Lyrics
Chehra irani wah bhai wah
Naache afghani wah bhai wah
Nazrein shaitani wah bhai wah
Zulfein mastani wah bhai wah
Lachke tu paani wah bhai wah
Nahkre sultani wah bhai wah
Rangat roohani wah bhai wah
Husnela paani wah bhai wah
Wah re marang tera naam ho gaya
Charcha tera sareaam ho gaya
Walla walla hu
Mashallah hu
Gul afshani walla walla
Walla walla hu
Masha-allah hu
Tu noorani walla walla
Tu lajawabi, thaat nawabi
Dil ko katar dega
Tera yeh rang rubabi
Main hu nasha
Main lab kusha
Ik vaari pee le tu
Aaye maza
Masha-allah!
Dooba dooba dooba dooba
Main teri ankho adao mee
Dooba dooba dooba dooba
Dil mast nigahon mein
Loota loota loota loota
Haaye toone dil loota
Karde inaayat ae huzum-e-mehbooba
Walla walla hu
Mashallah hu
Tu noorani walla walla
Khuda hafiz!
If you find any mistake in the lyrics please comment below.